Today I'm going to be doing a TV show Tag i found here. I love watching Tv Shows as much as I enjoy watching movies, so this should be fun.
1. First TV Show you ever watched
Ever since I can remember me and my siblings always watched an episode of Friends on the telly before we went to bed. I love Friends, I have so many memories watching this show like binge watching it with my friend on a school night, watching it again the day before my wedding. This show is funny, kind and quotable. Yes the show lost some of that in the later seasons and some of the relationships were a little cringe worthy (*cough* Joe and Rachel *cough*), but that will never erase the good things Friend has given me.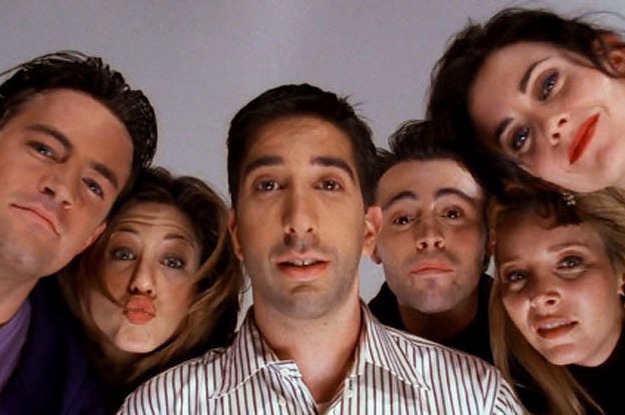 2. All time favourite TV Show
There's no way I'll be able to name just one, so I'm gonna list a couple of them.
Community – One of the funniest sitcoms ever, it also has a lot of heart. The thing that drives this series is incredibly smart, hilarious and self-aware writing. I have recently posted list of my favourite episodes, so check that out If you want.
Jessica Jones – Not only a great super hero series, it is one of the best drama series out there. Jessica Jones is part of the Marvel cinematic Universe, but don't expect a typical Marvel's "family fun" approach. The series is dark, gritty and thrilling. David Tennant brings to life one of the best villans ever written.
Arrested Development – I only discovered this series a while ago and absolutely fell in love with it. It is a story of a wealthy family who lost everything and a one son who had no choice but to keep them all together (wink). The story is maybe not as much self- aware as Community, but the narration gives it many hilarious jokes.
Sherlock – BBC series that brought Benedict Cumberbatch to stardom is a smart and thrilling adaptation of Arthur Conan Doyle's famous detective stories. The last season was disappointing, but the show overall is great.
Parks and Recreation – Hilarious, funny, with a lot of heart. Mockumentary style gives the writers extra opportunity to be hilarious, the cast led with the amazing Amy Poehler is super talented and charming.
Bob's Burgers – My favourite Tv family, the parents are fun and supportive of their kids. Tina is the best written female character, Louise is a bad ass and Gene loves pop – culture and challenges typical masculinity.
Game of Thrones- If you have been on the internet for the last couple of week you're probably sick with reading about GOT. If you haven't watched it at least give it a try, it may blow your mind.
It's Always Sunny In Philadelphia – hilarious series about horrible people, doing horrible things. The gang consists of five narcissistic, slightly sociophatic friends, who get themselves into absurd situations.
Doctor Who – BBC series that is on the air for more than 50 years follows a story of a time- travelling alien. My favourite doctor is withnout a doubt Matt Smith's 11th doctor. If you want to get into the show, but don't know where to start try the 5 season episode called "Vincent and the Doctor"which is arguably the best episode of the new Who.
3.Your character crush
That really changes according to what show I'm currently watching, right now I would say Troy Barnes (Donald Glover) from Community.
4.Favourite OTP
I have too many! But I will forever love Piper and Leo, Leslie and Ben, Amy and Rory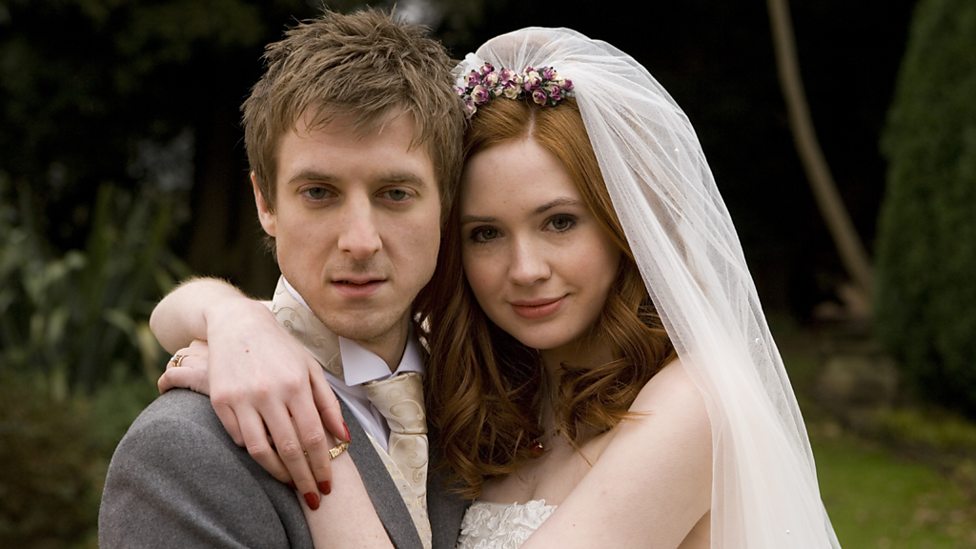 5.Most disappointing ending or cancellation
I will forever cry about the cancellation of Selfie, a lovely sitcom starring Karen Gillan and John Cho.
6. A show you'd like to be on
Brooklyn nine- nine has such amazing cast, it would be fun to spend time with them.
7.A character you'd love to take out on a date
Probably Michael Bluth, he seems like he needs a break.
8. A popular TV Show you can't stand
The Walking Dead. It's not that I can't stand it I'm just not a fan of the genre and it has been around forever.
9. A scene that made you cry like a baby
I'm very emotional, so there are many of them. From the top of my head I can think about the scene in Doctor who, when the Doctor brings Vincent to the art museum. The other is when Shay dies on Chicago Fire.
10. A character with a killer wardrobe
This has to be Fran Fine from the Nanny, every outfit she wore was a statement. She is my fashion icon since childhood. Her larger than life hairstyle only added to her quirky style.
That's all for the tag, I hope you enjoyed reading it and hopefully got inspired to watch some of these brilliant shows!